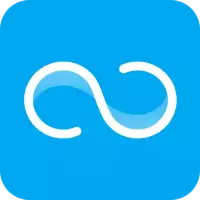 ShareMe: File sharing
Rating: 0.00 (Votes: 0)
Main features
📲Transfer & share files
ShareMe works on Android devices. Quickly share images, videos, music, apps, and files between Android mobile devices.
🗂Share files without the Internet
Transfer files without connecting to the network.
😌Intuitive and friendly UI
ShareMe's user-friendly UI makes file transfer simple. Files are sorted into categories like music, apps, and images, which makes them easy to find and share.
📥Resume interrupted transfers
No worries if your transfer got interrupted. You can resume it with a simple tap, no need to start over.
🎥Send large files
Share photos, music, videos, apps, documents, and more.
🌎Multiple languages supported:
English, Español, Chinese, Português, ру́сский язы́к, українська мова, Tiếng Việt.
Send us your feedback at: mi-shareme@xiaomi.com
Based on 0 Votes and 0 User Reviews
Other Apps in This Category